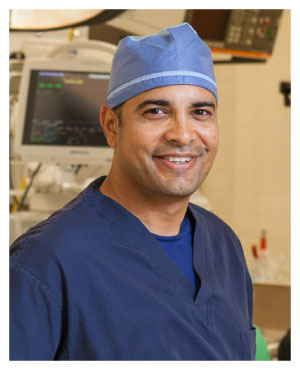 Mufa Ghadiali M.D., F.A.C.S.
Website: www.ghadialisurgery.com
6405 North Federal Highway Suite 404
Fort Lauderdale, FL 33308
Mufa Taher Ghadiali was born in Iowa Falls, USA.  His family emigrated to their homeland of India, which enabled him to attend high school in Bombay (now Mumbai).  Following an exuberant exposure to eastern medical practices, he returned to the West to pursue studies at Oberlin College in Ohio.  He attained double majors in Biochemistry and Chemistry while earning a degree of Bachelor in Arts.  He was awarded High Honors in Chemistry.
Dr. Ghadiali attended medical school at the University of Texas Southwestern in Dallas.  He completed his surgical training at Marshall University in Huntington, West Virginia where he focused on laparoscopy and minimally invasive surgical techniques.  He was awarded the distinction of Chief Resident of Surgery in June, 2005.