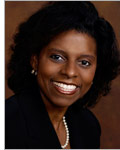 Ivonne Maria Reynolds, D.O.
www.ireynoldsobgyn.com
Margate Office:
2964 North State Road 7
Suite 310
Margate, FL 33063
954-917-4997
Boca Raton Office:
9970 Central Park Blvd.
Suite 206
Boca Raton, FL 33428
561-509-5424
Ivonne Maria Reynolds, D.O., FACOOG
Ivonne Maria Reynolds, D.O., FACOOG After completing bachelor's degrees in both Health Science and Biology, Dr. Ivonne Maria Reynolds went on to obtain her Doctorate of Obstetrics from the Philadelphia College of Osteopathic Medicine in 1996, where she was also Chief Resident. Having worked under two obstetrician/gynecologists from 2001 to 2004, she is now in private practice as a full-time physician responsible for the care of all practice patients, performing both major and minor obstetrical and gynecological procedures. She also oversees all business aspects of the corporation.
Dr. Reynolds provides full obstetrical and gynecological services specializing in adolescent gynecology and minimally invasive laparoscopic and hysteroscopic procedures. Our practice is accepting new patients and accepts most insurance carriers. In addition we service in both English and Spanish to better serve the community.